BlueGranite is built on shared commitment to clients, innovation, and teamwork, but it's the skills of our dedicated team that really shine. Our Meet our Team blog series highlights our many talented staffers across the country, all of whom drive our success. Today we are featuring Sawyer Nyquist, a recent addition to our BlueGranite Staff Consultant team. Sawyer is passionate about providing business-first data intelligence through human-centric reporting and visualizations, and "making business users at home in the world of data." 
Sawyer grew up across the Midwest – Nebraska, Iowa, and Missouri – and attended undergraduate college in Chicago before pursuing his master's degree in Dallas. 
"My formal education is in the liberal arts, and I wouldn't trade those experiences for anything. My bachelor's and master's degrees taught me how to learn, which is a skill I have been able to apply daily as I grow in technical domains."
Sawyer has worked in many different industries, from marketing and retail to financial services and travel, as well as in assorted roles across various companies — working with everyone from Fortune 100 executives to independent small business owners. His diverse portfolio and background give Sawyer an adaptable and well-informed approach to business analytics.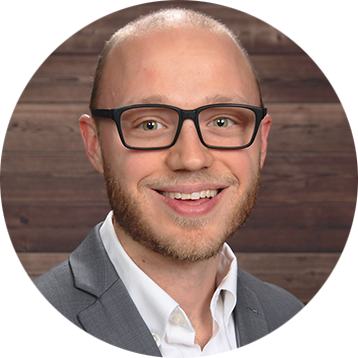 "To merge business thinking and acumen with technological expertise often feels like the unicorn of modern enterprise. With departments increasingly siloed and niche specialization driving employees toward depth of individual skills, the need for integration of complementary and hybrid skill sets is even more valuable. Taking intentional steps to uncover what makes a business tick, and leveraging technical competencies, it's possible to deliver tremendous value to teams, departments and companies. The need for a new paradigm is increasingly clear across organizations, but especially in the realm of data warehousing and business intelligence."
Sawyer notes that he relies on discipline and focus to create lasting skills and valuable results. 
"In an era where everything calls for my time and attention, it takes regular pruning in order to apply myself to the most important work. I believe in the virtue of creating. The people in businesses are often the leading creators in our culture. I see my work at BlueGranite fulfilling the role of a creator and empowering other creators. BlueGranite is filled with elite performers and I am thrilled to be surrounded by such a skilled team. Moving from project to project as a consultant consistently keeps me on my toes, allowing me to engage interesting problems and sharpen my skills."
Outside of work, Sawyer can be found tumbling around on his living room floor amid a wrestling match with his three sons. Sawyer credits his wife of 8 years with the harder job between them, as a stay-at-home mom. 
Contact BlueGranite today to learn more about how our team of experts can tackle your data needs to build value across your organization.